Sponsors
Staten CX would not be possible without our loyal sponsors. Please check out their products and services!
Presenting Sponsor NYC Velo is a different kind of bike shop. Opened in May 2005, it is owned by cyclists, for cyclists. NYC Velo is staffed by bike professionals who are dedicated to offering the highest quality customer service in New York. They are an independent, family-run business catering to the bicycling community – including commuters, messengers, recreational and serious cyclists alike. NYC Velo carries road, mountain, cyclocross, hybrid, singlespeed, and fixed gear bikes, and a wide selection of unique accessories and apparel.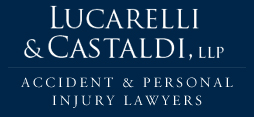 Presenting Sponsor Lucarelli & Castaldi LLP is a personal injury law firm that handles serious accident cases in New York and New Jersey. The Firm was originally founded in 1992 and maintains offices conveniently located in Staten Island. New York State Senator Andrew Lanza is counsel to the Firm.
As active supporters of the cycling and racing community, Lucarelli & Castaldi is committed to representing cyclists and athletes injured in accidents.  A large percent of their personal injury practice is dedicated to representing cyclists injured in bicycling accidents.  Their success in representing injured cyclists has been fueled by the fact that their attorneys are avid cyclists, and their law firm has arguably done more for the New York City cycling community than any other law firm.  For more information, please visit
http://lucarelliandcastaldi.com.
Founded in 1898, the CRCA is a bicycle racing club in New York City that provides coaching and friendly competition for all ages.  We hold club races for men, women and juniors in graded races based on ability on most weekends from March through November in Central Park, and promote a number of open races each year. We are the largest racing club in the United States.
Dr. Claudette Lajam is a Board Certified orthopedic surgeon with special interest in joint replacement, revision joint replacement, and sports medicine/arthroscopy.  She is an Assistant Professor of Orthopedics at NYU Hospital for Joint Diseases in Manhattan. She performs total knee replacement, total hip replacement, arthroscopic ACL reconstruction and arthroscopic rotator cuff repair for the shoulder.  Dr. Lajam also performs the latest gender specific knee replacement surgery for women.
Dr. Lajam is an avid cyclist and athlete. She served on the Board of Directors of the New York Cycle Club.  She is a sponsor of amateur cycling in New York.  You can hear her on Doctor Radio on SIRIUS/XM 114 on Mondays from 6-8PM Eastern.
Rosko Cycles. Custom Bicycles. Handmade In New York City.
Kona is a leading product of on and off-road bikes,  with cyclocross being no exception.  From gravel commuter paths to potholed city streets, World Cup courses to amateur race weekends, their line of Jake CX bikes-including the all-new singlespeed Major One, are the cherry red candy of the cycling world.  Not to mention that Ryan Trebon and Barry Wicks ride them to victory on an almost-weekly basis.  Kona bikes are available at NYC Velo!
Grimpeur Bros. Specialty Coffee (GrimpeurBros.com) is an Austin- and Brooklyn-based online coffee retailer selling some of the best specialty single origin and espresso coffees geared for fanatical cyclists and coffee geeks.
Ride your bike. Drink great coffee.
Wafels & Dinges is Staten CX's official food vendor this year!  The Waffle truck is a staple of city-slicker gourmands.  Bathed in Nutella and other "Dinges,"  They satisfy the most discerning of sweet tooths.
The master of Waffle-related delicacies himself, Thomas Degeest,  is proud to be a part of Staten CX-  Be sure to try out the Bacon Waffle (CJ's idea) and follow them on Twitter!
SPORTIQUE products are created for and by physically active people. Formulated especially for the demands of any sport, your sport, our products are as pure as competition itself. Bodies in motion want to stay in motion and SPORTIQUE echoes that demand.  Sportique products are ALL NATURAL, Paraben-free, and never tested on animals.
Champion system is a leading manufacter of custom teamware.   No longer do customers have to pay absurd prices, endure confusing price structures, be limited to using only a few colors and have high minimums forced upon them.  Champ-sys provides a high level of customization with reasonable prices!   With a versatile line of technical apparel (including skinsuits!),  Champsys can meet the needs of your team!
Amrita Endurance and Recovery bars are vegan, dairy-free, gluten-free, nut-free, soy-free, GMO-free, cholesterol-free, and preservative-free. The bars contain 7g of raw vegan protein, 4g fiber, and 1g Omega-3 (15g of vegan protein in the Recovery Bar) . The bars also contain superfood ingredients like chia and maca. All Amrita products are blended–not baked–to make them highly alkaline. Find out more at www.AmritaHealthFoods.com

Revolution Wheels combine the the proper balance of weight, aerodynamics, and durability. With a wide range of wheels, Revolution satisfies the needs of Roadies and CX'ers alike!  Their wheels that are fast enough for race day, but tough enough for group rides. They can be serviced at any bike shop, and best of all, they won't break the bank.   Wheels for the People!
Honest Tea is the nation's top-selling organic bottled tea company with a mission to make great-tasting, truly healthy organic beverages sweetened with less sugar and fewer calories than most bottled beverages. Honest Tea's product lines include: Honest Tea, Honest Ade organic thirst quenchers and Honest Kids drink pouches. All varieties are USDA-certified organic and many teas are Fair Trade Certified™. The company has been continuously recognized for its mission-driven business practices. In addition to being named one of The Better World Shopping Guide's "ten best companies on the planet based on their overall social and environmental record," Honest Tea recently received Greenopia.com's coveted 4-Leaf Rating as "the greenest beverage company." For more information, visit: www.honesttea.com
Paul Components: Nice parts since 1989.